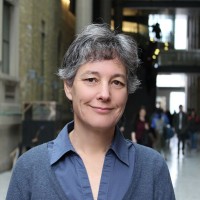 Professor Edwards' research focuses on developing an understanding of how biological processes affect the fate of pollutants in the environment. Her research group applies a wide variety of techniques from analytical chemistry, molecular biology, microbiology, enzymology, environmental genomics and proteomics in conjunction with mass and energy balance approaches to unravel and model complex microbial processes, particularly those that occur in anaerobic environments.
Her research has explored the biological processes that affect the fate of monoaromatic hydrocarbons in anaerobic environments, including detailed characterization of the microbes that catalyze these reactions and their potential role in site remediation.
Professor Edwards' research group is also investigating alternative approaches to recover energy from waste liquid streams using anaerobic digestion.